It's been a good week! My daughter just got back from visiting her Aunt and Uncle in sunny California, my son visited me for a couple of days (he lives 2 hrs. away) and I talked to my husband several times this week on Skype from Afghanistan and he is safe.
As I write this post I am listening to one of my favorite Pandora radio stations...Michael Buble Radio! I like that this station plays old music such as Frank Sinatra and newer music such as Jim Brickman and Michael Buble (of course). I am crazy about Pandora radio.
I thought I would share a few images from my kitchen with you. I hope you enjoy them.
I love this vintage millinery flower. I've had it for years! I think I'm going to change the fabric on this French memo board to a Shabby Chic fabric. Stay tuned...
I hope you have a fabulous Friday!
~Julie~
Sharing here: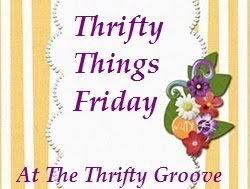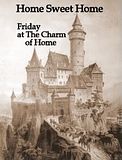 Potpourri Friday

http://frenchcountrycottage.blogspot.com/
http://frenchcountrycottage.blogspot.com